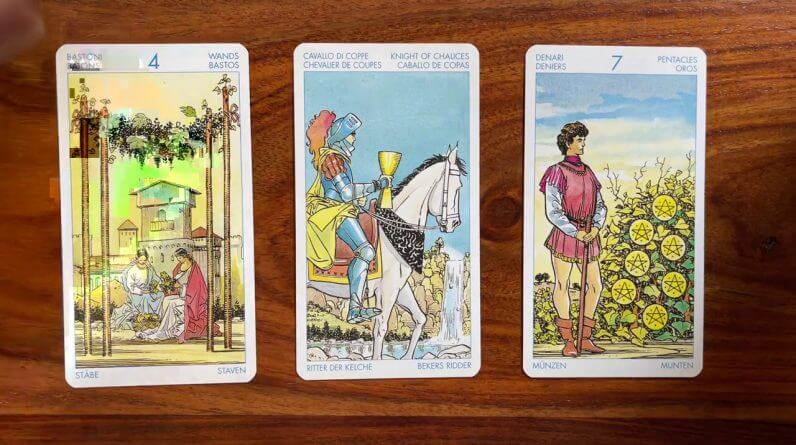 Pisces 2015 – 2016 Horoscope
Neptune will be in your sign until 2026 which means this is a very creative and inspiring time for you. You'll be developing your compassion and your natural loving nature which can influence not only the people around you but the whole world. Pluto is in a favourable aspect to you until 2024 showing that you can rise to a greater position of power and influence than you have ever done before. Saturn will be in square aspect to your Sun until 2017, so make sure you find a balance in your life between work and play otherwise you may become drained and stressed.
Aquarius 2015 – 2016 Horoscope
Career and Money – Aquarius is the one sign in the zodiac that is especially original and quirky. You see things differently from other people and your ideas are your best asset. If you work for someone else, share your brilliant ideas so that you become a more valuable asset to the business.
Capricorn 2015 – 2016 Horoscope
Pluto has been in your sign since 2008 and will remain there until 2024. This has the potential for great empowerment and self-transformation. Uranus is in a square aspect until 2019 which suggests sudden changes of plans and changes in relationships and in your living situation. You love to plan, but during these next few years you need to be prepared for the unexpected and be willing to adjust to new circumstances that were not part of your plan. Neptune is in favourable aspect to your Sun until 2026 which favours creativity and romance. It will take away some of the harshness of the square aspects still in play.
Sagittarius 2015 – 2016 Horoscope
You have favourable aspects with Uranus to your Sun until 2019, and Jupiter is in a Fire sign until August 11th which makes a wonderful grand trine in the heavens. This bodes well for success and recognition for you. Neptune, however, is in square aspect to your sign until 2026 which can indicate misunderstandings, miscommunications in relationships. Beware of over-estimating other people, and make a concerted effort to be truthful in everything that you do. You can be vulnerable to betrayal and deception, but you are also going to have an incredible creative spurt and great spiritual growth.
Scorpio 2015 – 2016 Horoscope
You will be breathing a sigh of relief as Saturn finally is out of your sign for the most part and only returns for a brief period between June and September this year. This is the end of a period of heaviness and great stress. You continue to enjoy favourable aspects to Pluto until 2024 and also with Neptune until 2026. This brings a good balance of personal power mixed with gentleness and compassion towards other people. You'll be able to be tough when necessary but also sensitive with it which will bring you respect and love from the people around you. From August, Jupiter will be in positive aspect to your Sun bringing you new opportunities for growth and expansion.
Libra 2015 – 2016 Horoscope
You are still being affected by the square from Uranus and Pluto during this year. Uranus is still opposite your Sun until 2019 and Pluto is square until 2024. This will continue to bring surprises and changes in your life so it's important to learn how to go with the flow. You will have the opportunity to make great strides in your career and you are coming into a period of understanding yourself, your power and who you are in the world as never before. Jupiter is in favourable aspect to your Sun until August bringing you opportunities for growth, for learning and for study to further your career and your knowledge.
Virgo 2015 – 2016 Horoscope
Pluto is still in a favourable aspect to your Sun until 2024 which gives you an opportunity to find your personal power and to feel more in control of your life. Neptune is in opposition to your sign until 2026 which can bring misunderstandings and miscommunications in your relationships. The good news is that Jupiter, planet of good fortune and abundance moves into your sign in August 2015 and stays there for a whole year. This brings you many opportunities for growth, expansion and success. It's a time to push yourself to take more risks and to go outside of your comfort zone. It will pay off.
Leo 2015 Horoscope
With Uranus in a favourable aspect to your Sun until 2019, this will bring you lots of new and unexpected opportunities. With Saturn leaving Scorpio and going into a Fire sign like you, this should ease up some of the heaviness that you may have been feeling for the last few years. Jupiter is in your sign until August 11th when many fortunate possibilities continue to open up for you if you are willing to go outside your comfort zone and to try something new. Neptune and Pluto are still in an inconjunct aspect to your sign which means that there are still adjustments to be made but everything is going to turn out much better than you expect. Venus, planet of love and money goes retrograde in your sign between June 5th and October 8th which adds an extra touch of good fortune.
Cancer 2015 Horoscope
You are still under challenging aspect to Uranus and Pluto which means that you are in the process of experiencing great transformation in all areas of your life. You are learning new ways of doing things, you are having to leave behind the security of the past and move out into the unknown. In some ways you may not even recognise yourself from the you of 2008 when these aspects first began. Neptune is in a positive aspect to your Sun until 2026 which will bring you creative and spiritual gifts. The more gentle and compassionate you can be with yourself, the happier your year will be.
Gemini 2015 Horoscope
Uranus is still in a favourable trine to your sign until 2019. This brings you new opportunities, success at selling and negotiating, a positive social life and exciting new ideas and possibilities. Neptune is still square to your Sun until 2026 while Saturn will be opposite your Sun until 2017. It is more vital than ever before to be honest, up-front and direct in all your dealings with other people. Make sure you stand up for what is important to you and that you don't back down for the sake of a peaceful life or in order not to rock the boat. There is the possibility of deception and betrayal around you, so as long as your word is your bond and your actions are in alignment with who you are, you will not be harmed by this aspect.
Taurus 2015 Horoscope
Pluto is in a positive trine to your Sun until 2024 and Neptune is in a favourable sextile until 2026. These are fortunate aspects for you in the long run. Saturn moves out of Scorpio and is no longer in opposition to your Sun sign which should take a great deal of pressure away from your shoulders. When Jupiter goes into Virgo from August 11th, you'll have many opportunities for growth professionally and personally. Your finances should be improving and your love life gets better from the second part of the year.
Aries 2015 Horoscope
Your Sun is in favourable aspect to Jupiter until August 11th 2015. Uranus in your sign until 2019 will continue to keep you on your toes and keep you flexible with your arrangements, but with Saturn in Sagittarius until 2017, another Fire sign, this will bring you great new opportunities during this year.