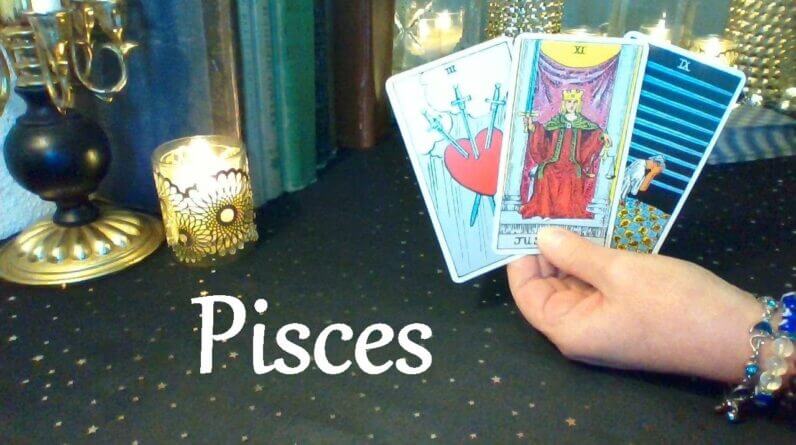 Love Tarot: Knowing When It's Time To Break It Off
When it comes to matters of the heart, nothing can be more powerful than a love tarot reading. Consulting the Tarot during troubled times can certainly help you gain clarity about what's going on in your relationship. Coming to terms with the possibility you're your relationship may not be working can be a painful process.
Psychic Dreams and Finding Love
When it comes to love and relationships, psychic dreams can tell you a lot about your present or future love relationships. The best way to access this type of information is to ask yourself what you need to know about your intimate love affairs before you go to sleep. What would your future partner look like? What kind of personality traits would they have? How are you going to meet them?
Understanding Aura Colors
Every human body has its own unique energy system. This energy is emitted from the body into an energy field. This is known as the human aura. From a psychic's perspective, an aura is a vibration that is usually seen as colors of light the radiate from the body.
Warning: Do Psychics Cheat? (And The Top Sign Your Psychic Is A Fraud)
What are the TOP signs a psychic is a PHONY? In my experience? Lots of leading questions is a big red flag. Lots of meandering questions….mixed in with lots of misses, is #2. (in other words, if you get the sense they are "fishing for answers" rather than offering HONEST inspired insights, it's a good sign they probably are)
Keeping a Psychic Journal
One of the most effective ways to keep track of your psychic development is by keeping a psychic journal. A psychic journal is a place where you can write down your insights, feelings, premonitions and assessments. A psychic journal is also a great place to record your dreams and psychic experiences.
Good Psychic Questions (And The "WEIRD" Things You Should NEVER Ask a Psychic At All)
What questions are good to ask a psychic? Should I ask about love? Money and career? What about family… or other relationships? Or do I just say NOTHING and let the intuitive to all of the talking instead? In this article we are going to take a quick and insightful look at what you SHOULD (and should not) ask during a psychic reading, for many of those of you who have asked!
Am I Psychic? (And the UNUSUAL Signs You Must NOT Ignore)
Do I have genuine psychic abilities… or am I simply good at guessing, lucky or simply fooling myself completely because I wish that I was? In this article we are going to take a quick and easy look at the unusual signs you MAY be psychic, and what to do about them as well! Okay… but am I psychic, or simply a wishful thinker?
Choose Reliable Free Psychic Readings Online
Certain types of psychic readings, especially the astrology and numerology, can give you accurate future predictions only if you provide them with correct personal details, such as your name, date of birth, place, of birth, and gender. If you give false or wrongful information, it can affect the quality of your online psychic readings. Therefore, it is very important to furnish accurate personal information in order to get precise and right free psychic readings online.
What You Should Know About Psychic Readings
We should be careful when seeking information through free psychic reading. However, we could benefit greatly from genuine psychic readings.
Benefit From a Free Psychic Reading Online
Free psychic reading online is helpful to get predictions about future activities and to take necessary precautions. Many websites offer free psychic readings online these days.
Certain Distinct Psychic Reading Types
A great number of people staunchly and strongly believe that the free psychic readings online provided by well known and well trained psychics have the ability to reveal the future course of a situation and give a definite answer and solution to a particular problem in the life of an individual. They can give you an insight into your destiny, tips to overcome present problems, and valuable advice on how to encounter an adverse future situation. Of course, the psychics do not have the absolute power to predict all the future happenings and your free psychic readings may not have…
Questions for a Psychic Reading
What is a psychic reading? Rather, who or what are psychics? A psychic can be defined as – from Webster's New Universal Unabridged Dictionary – a person who is specially sensitive to psychic influences or forces of a non-physical, apparently super-natural nature or medium.